Bathealton Court is situated in the village of Bathealton, Somerset - just north of Wellington.
This is a map dated 1890 of the house: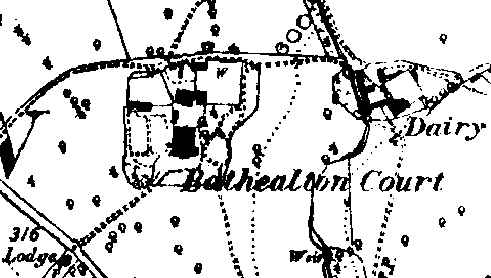 The current occupiers kindly allowed us to visit their home and take some photographs:
The view from the Lodge, out on the road. Little has changed since the 1880's - so this would have been John Willis' first view of the house - as it was ours!
The House:
This was the position of the front door in 1881
The view from the Front Door (as in 1881). As Butler, John Willis would have seen this view whenever visitors arrived as he welcomed them to Bathealton Court...
The Gardener's Cottage, to the rear of the house. In 1881 this was occupied by the Gardener, thus confirming that the house servants actually lived in the house itself.
The Kitchen Garden, to the right of the Gardener's Cottage
The House and the Gardener's Cottage
The Lake - restored by the current occupier virtually in the same position as that of 1881!
Finally the Cellar - notice the drainage channels in the floor. No doubt my Great-great-grandfather walked on these cobbles!